Mothmen, Winged Dracos, and Winged Serpents



archived 11-22-99
Archive file# e112299a
donated by James Vandale


www.esotericworldnews.com

Previously we referred to the DRACO, an alien species that was reportedly encountered by Admiral Richard E. Byrd as well as former head of Dulce Base Security Thomas Edwin Castello. What may well have been the most notorious of all 'scares' involving these reptilian beings, according to researcher John Keel, involved a combined 'invasion' of pterodactyloid-hominoid 'Mothmen' (Winged Draco) AND 'Men In Black'.


These creatures have been referred to as the Mothmen, Winged Dracos, and Winged Serpents, depending on the source involved. They reportedly terrorized a particular area in West Virginia, according to John A. Keel, in the mid-1960's. Keel is convinced that these malevolent entities were involved in the tragic 'silver bridge' disaster in which several UFO witnesses and hundreds of locals perished, this conclusion being based on certain strange circumstances surrounding the event. In his book 'THE MOTHMEN PROPHECIES' (Signet Books., N.Y.) Keel reveals the following:

"...According to her story, Connie (Carpenter), a shy, sensitive eighteen-year-old, was driving home from church at 10:30 A.M. on Sunday, November 27, 1966, when, as she passed the deserted greens of Mason County Golf Course outside New Haven, West Virginia, she suddenly saw a huge gray figure. It was shaped like a man, she said, but much larger. It was at least SEVEN FEET TALL and very broad. The thing that attracted her attention was not its size but its eyes. IT HAD, SHE SAID, LARGE, ROUND, FIERCELY GLOWING RED EYES THAT FOCUSED ON HER WITH HYPNOTIC EFFECT.

"'It's a wonder I didn't run off the road and have a wreck,' she commented later.

"As she slowed, her eyes fixed on the apparition, a pair of wings unfolded from its back. They seemed to have a span of about ten feet. It was definitely not an ordinary bird but a MAN-SHAPED THING which rose slowly off the ground, straight up like a heli- copter, silently. Its wings did not flap in flight. It headed straight toward Connie's car, its horrible eyes fixed to her face, then it swooped low over her head as she shoved the accelerator to the floor-boards in utter hysteria.

"OVER ONE HUNDRED PEOPLE WOULD SEE THIS BIZARRE CREATURE THAT WINTER.

"...North American Indians have extensive legends about the Thunderbird, a huge bird said to carry off children and old people. It was accompanied by loud noises, hums, buzzes and, apparently rumbles from the infrasonic and ultrasonic levels. Known as (the dragon-like - Branton) PIASA to the Indians of the Dakotas, it was supposed to have terrifying red eyes and a long tail..." a monstrous demon with "bat's wings, and a body closely in human form." Many of these so-called 'Mothman' sightings occurred near some old concrete domes or buildings which led to several miles of (now sealed) underground tunnels which were used during World War II to store explosives. It was known as the TNT area and John Keel reports that at one particular spot he felt an almost physical sense of "terror" which left when he walked out of the "circle". This induced terror was reported by many witnesses, and at least one of the pterodactyloid creatures reportedly disappeared into one of the dome-entrances in the TNT facility after being chased by curious witnesses, who searched the dome but could find no sign of the creature.

"...At 7:15 A.M. on November 25, a young shoe salesman named Thomas Ury was driving along Route 62 just north of the TNT area when he noticed a tall, gray manlike figure standing in a field by the road. 'Suddenly it spread a pair of wings,' Ury said, 'and took off straight up, like a helicopter.

"'It veered over my convertible and began going in circles three telephone poles high.'

"He stepped on the gas as the creature zoomed down over his vehicle. 'It kept flying right over my car even though I was doing seventy-five.'

"Mr. Ury sped into Point Pleasant and went straight to the sheriff's office thoroughly panicked. 'I never saw anything like it,' he confided to Mrs. Hyre later. 'I was so scared I just couldn't go to work that day. The thing had a wingspan every bit of ten feet. It could be a bird, but I certainly never saw one like it. I was afraid it was going to come right down right on top of me.'

"The old familiar symptom, unreasonable terror, took hold of him. 'I've never had that feeling before. A weird kind of fear,' he said. 'That fear gripped you and held you. Somehow, the best way to explain it would be to say that the whole thing just wasn't right. I know that may not make sense, but that's the only way I can put into words what I felt.'

John Keel related still other incidents of encounters with these fearful pterodactylons...

"'Look at that crazy character coming downwind in that plane,' Eddie Adkins commented. He and four other men were standing on the field of the Gallipolis, Ohio, airport, just across the river from Point Pleasant on Sunday, December 4, 1966.

"At 3 P.M. that afternoon a large winged form came cruising majestically along the Ohio River, just behind the airport. The pilots later estimated that it was about three hundred feet in the air and was traveling about seventy miles an hour. As it drew closer they realized it was not a plane but was some kind of enormous bird with an unusually long neck. It seemed to be turning its head from side to side as if it were taking in the scenery (Note: Scientists believe that the saurian-reptilian pterodactyls used their heads and neck as a 'rudder' while in flight, moving them from side to side constantly as a means of maintaining flight - Branton). The wings were not flapping.

"'MY GOD! IT'S SOMETHING PREHISTORIC!' one of the men cried.

"Everett Wedge grabbed his camera and sprinted to his small plane. By the time he was airborne the giant creature had vanished somewhere down river."

Esoteric World News

To HiddenMysteries Internet Book Store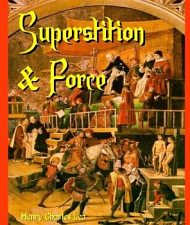 Search this Reptilian Agenda Website
HiddenMysteries and/or the donor of this material may or may not agree with all the data or conclusions of this data.
It is presented here 'as is' for your benefit and research. Material for these pages are sent from around the world.
Reptilian Agenda Website is a publication of TGS Services
Please direct all correspondence to
TGS HiddenMysteries, c/o TGS Services,
22241 Pinedale Lane, Frankston, Texas, 75763
All Content © HiddenMysteries - TGS (1998-2005)
HiddenMysteries.com Internet Store ~ HiddenMysteries Information Central
Texas National Press ~ TGS Publishers Dealers Site
All Rights Reserved
Please send bug reports to info@hiddenmysteries.org


FAIR USE NOTICE. This site may at times contain copyrighted material the use of which has not always been specifically authorized by the copyright owner. We are making such material available in our efforts to advance understanding of environmental, political, human rights, economic, democracy, scientific, and social justice issues, etc.. We believe this constitutes a 'fair use' of any such copyrighted material as provided for in section 107 of the US Copyright Law. If you wish to use copyrighted material from this site for purposes of your own that go beyond 'fair use', you must obtain permission from the copyright owner.

In accordance with Title 17 U.S.C. Section 107, the material on this site is distributed without profit to those who have expressed a prior interest in receiving the included information for research and educational purposes. For more information go to: http://www.law.cornell.edu/uscode/17/107.shtml

United States Code: Title 17, Section 107 http://www4.law.cornell.edu/uscode/unframed/17/107.shtml Notwithstanding the provisions of sections 106 and 106A, the fair use of a copyrighted work, including such use by reproduction in copies or phonorecords or by any other means specified by that section, for purposes such as criticism, comment, news reporting, teaching (including multiple copies for classroom use), scholarship, or research, is not an infringement of copyright. In determining whether the use made of a work in any particular case is a fair use the factors to be considered shall include - (1) the purpose and character of the use, including whether such use is of a commercial nature or is for nonprofit educational purposes; (2) the nature of the copyrighted work; (3) the amount and substantiality of the portion used in relation to the copyrighted work as a whole; and (4) the effect of the use upon the potential market for or value of the copyrighted work. The fact that a work is unpublished shall not itself bar a finding of fair use if such finding is made upon consideration of all the above factors.